Posted on 2023-11-05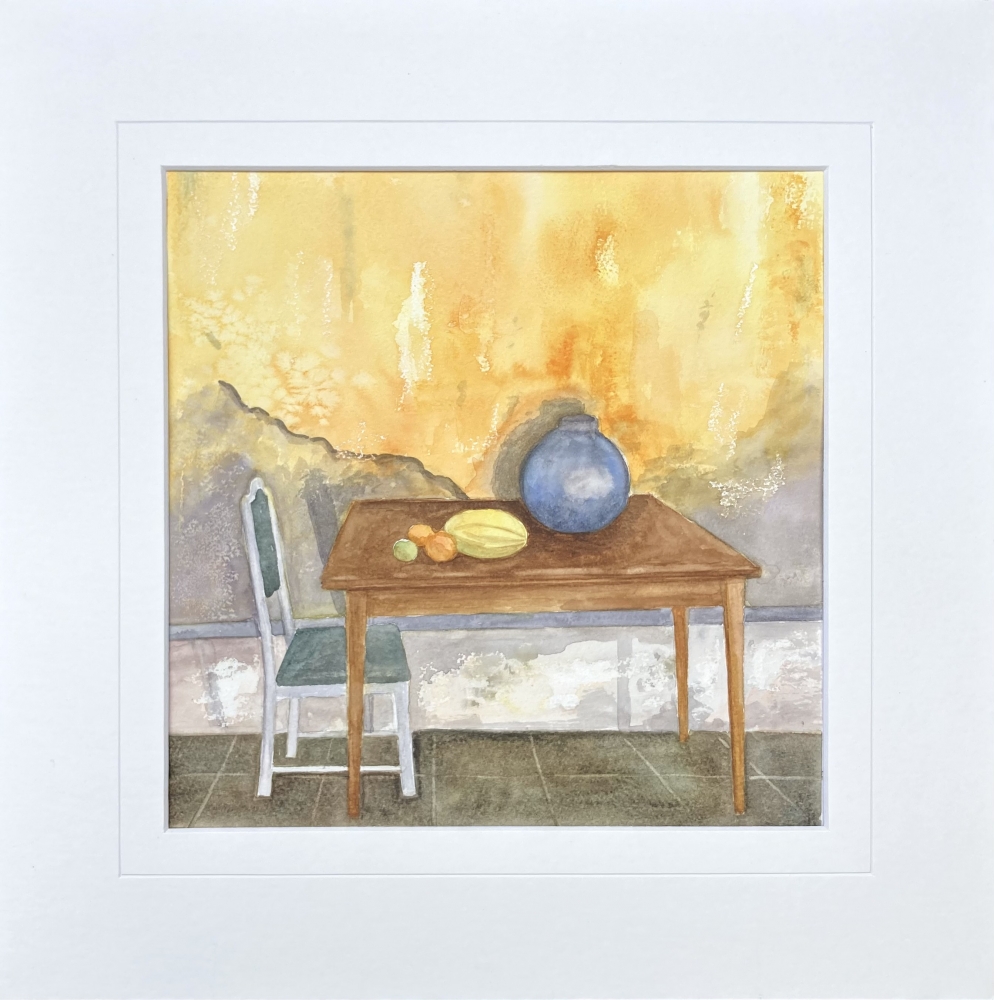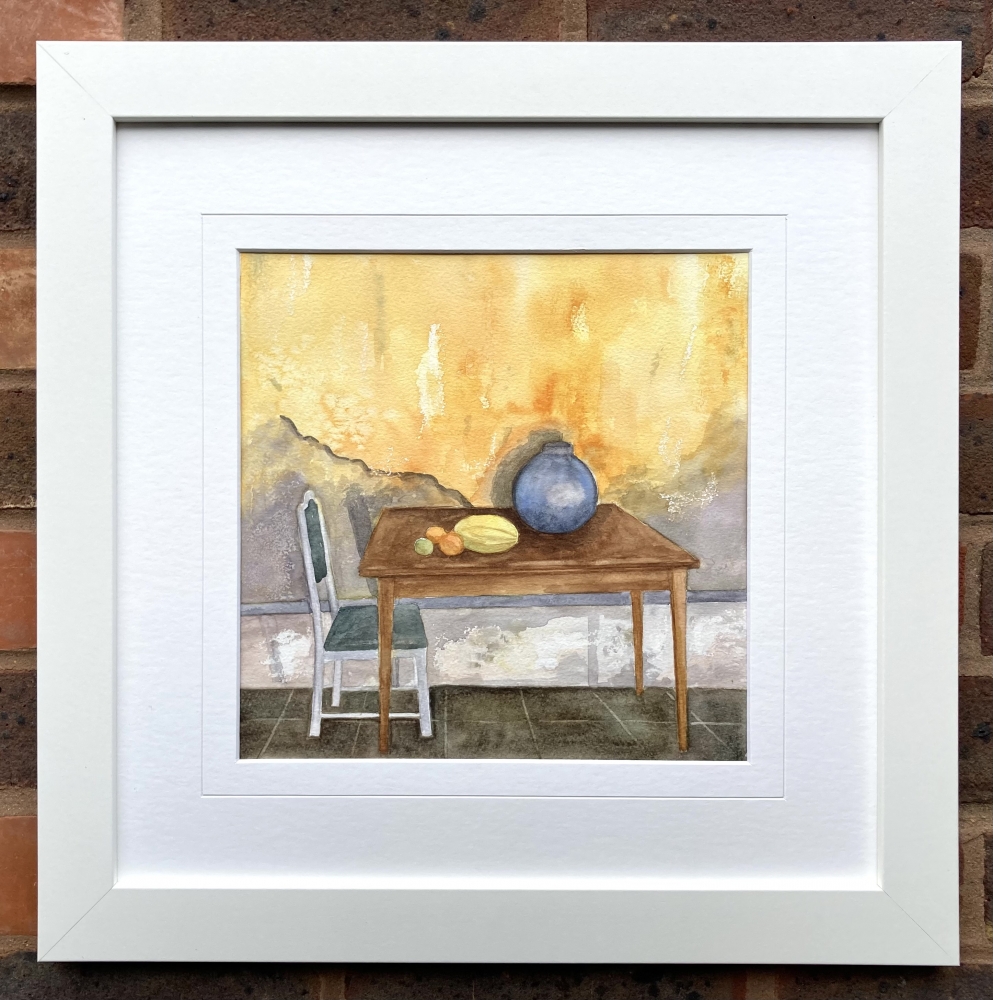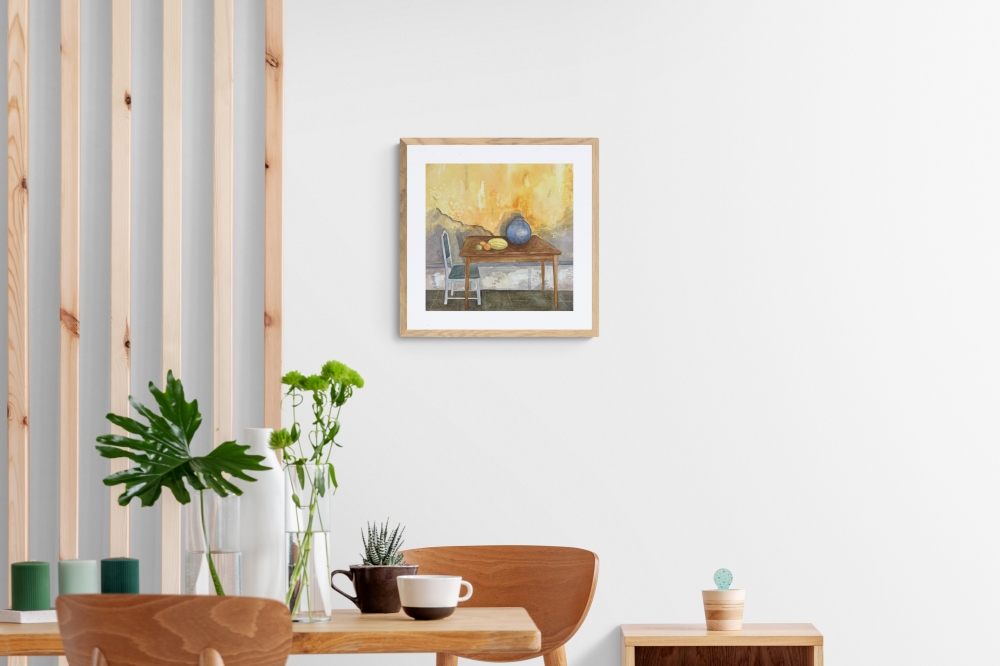 Description
A shiny blue vase and some fruit sit on a vintage table in this farmhouse interior, contrasting against the texture of the old painted wall with plaster showing through. This was challenging but enjoyable to paint with the variety of surfaces from the slate flooring to the peeling wall. I hope you like it! 

It is painted with Winsor and Newton paints on 300gsm watercolour paper. The artwork which measures H30.5cm x W28cm comes with an archival mount and backing board that is 40cm x 40cm to fit easily into a readily available frame of this size.
This original painting has my signature on the front and includes a signed Certificate of Authenticity.
The artwork is also shown with a frame but this is for illustration purposes only.
Dimensions
H40cm x W40cm x D0.4cm H 15.7" x W15.7" x D0.2"
Style
Realistic and photographic
Subject
Architecture and Buildings

Other listings from Gillian D'Ambrosio