Posted on 2023-10-30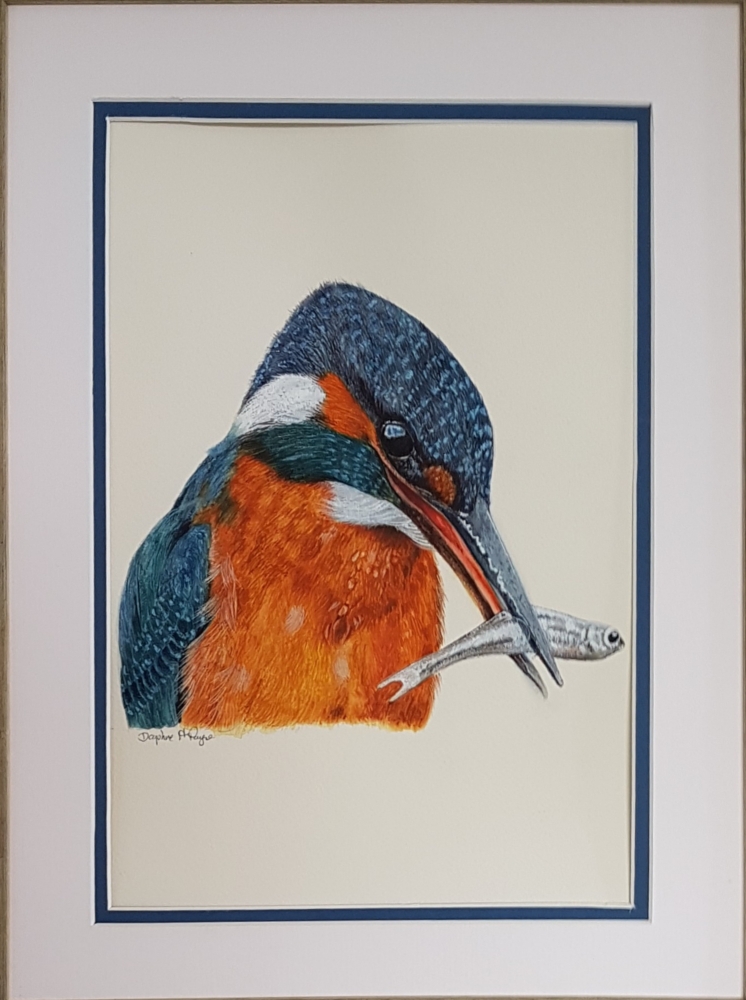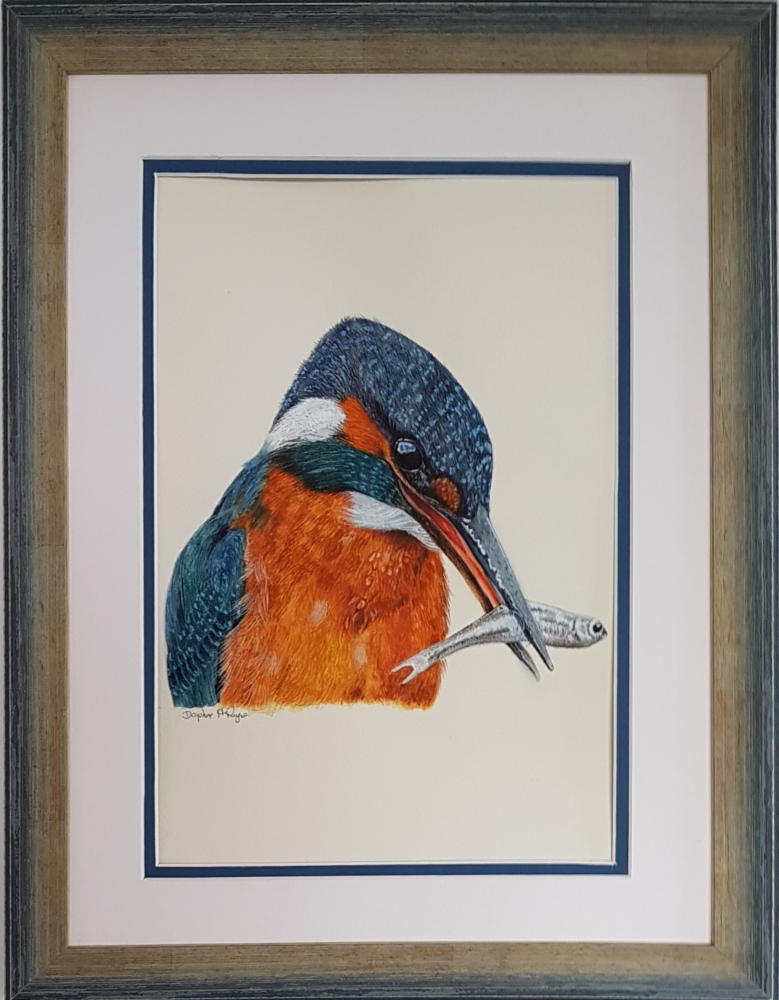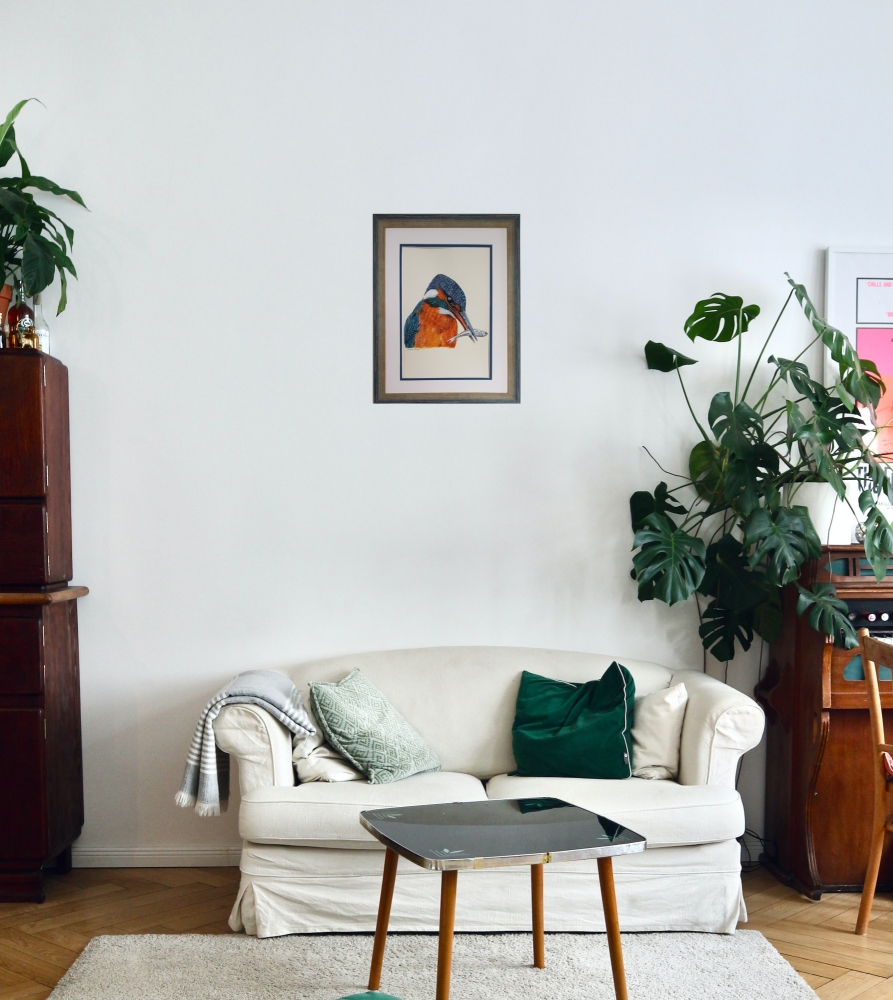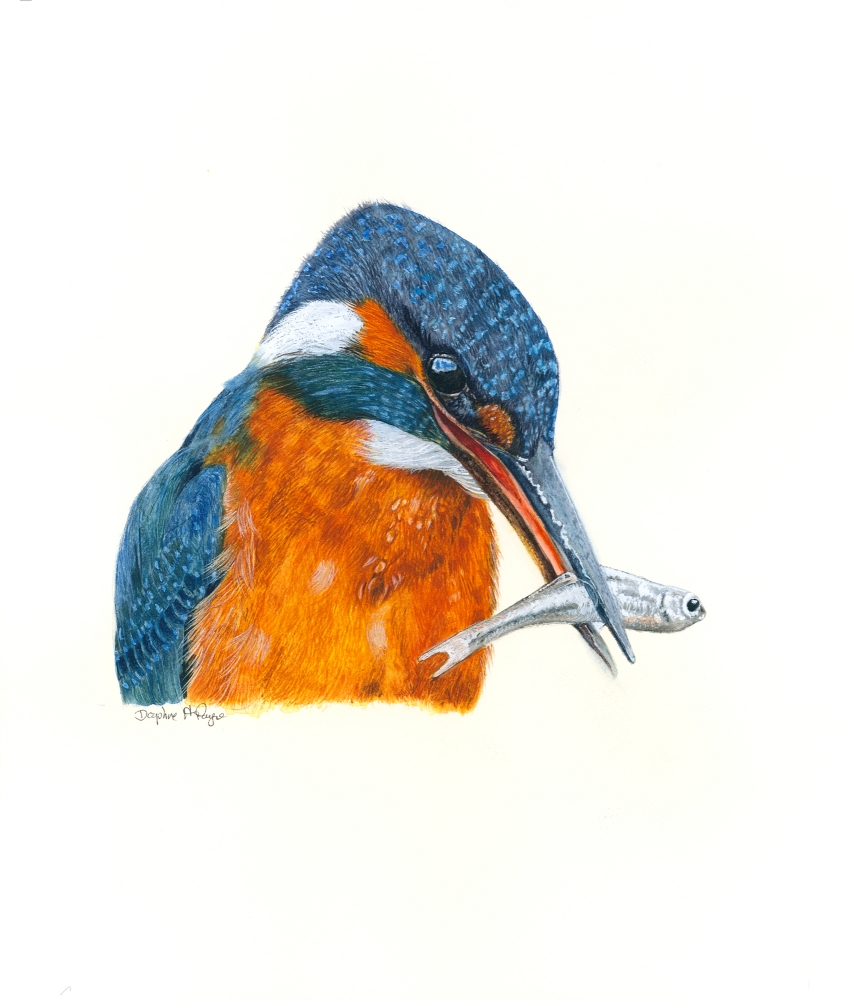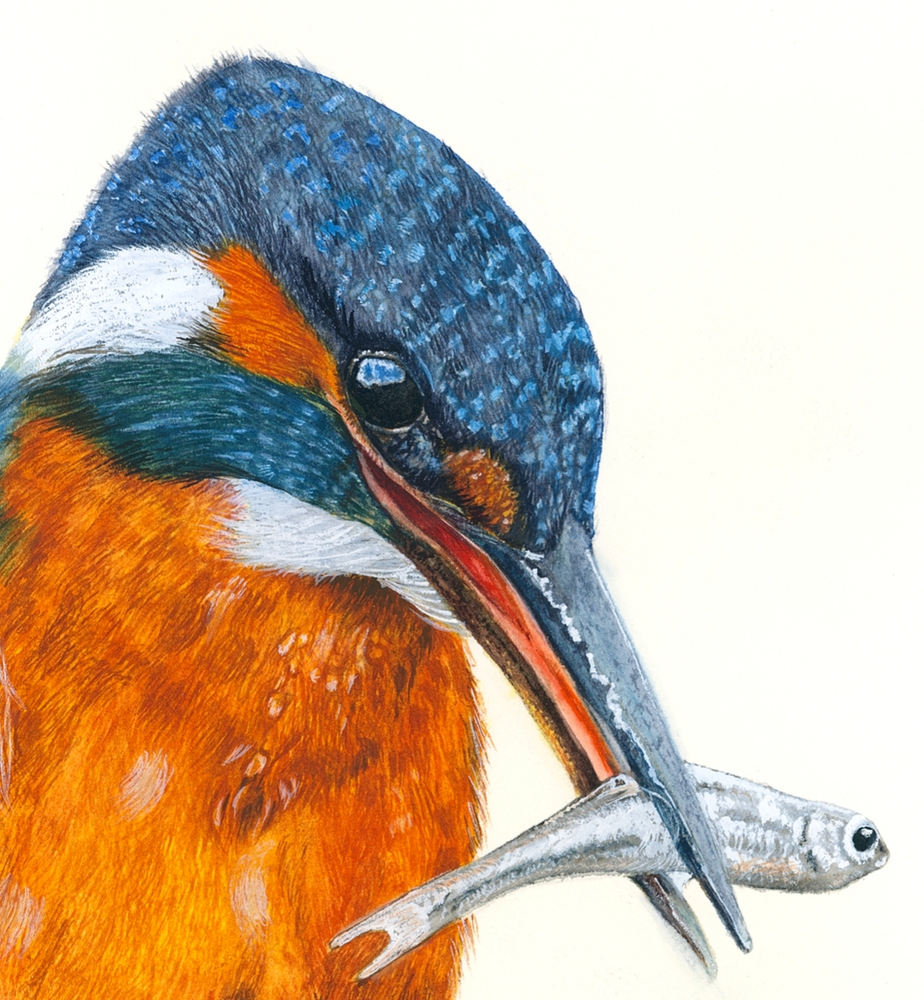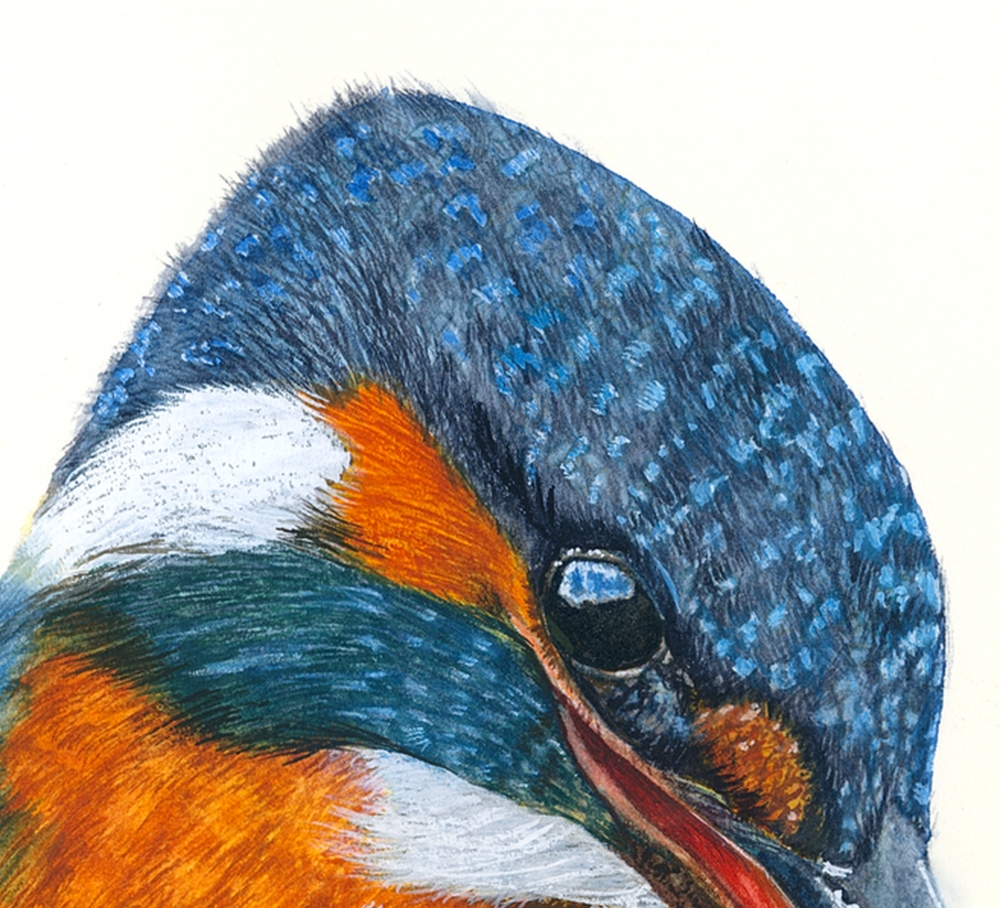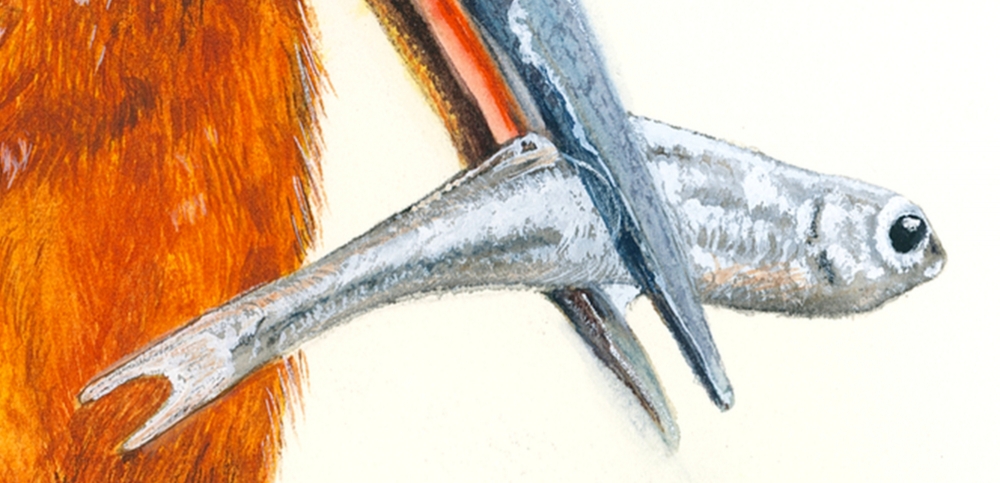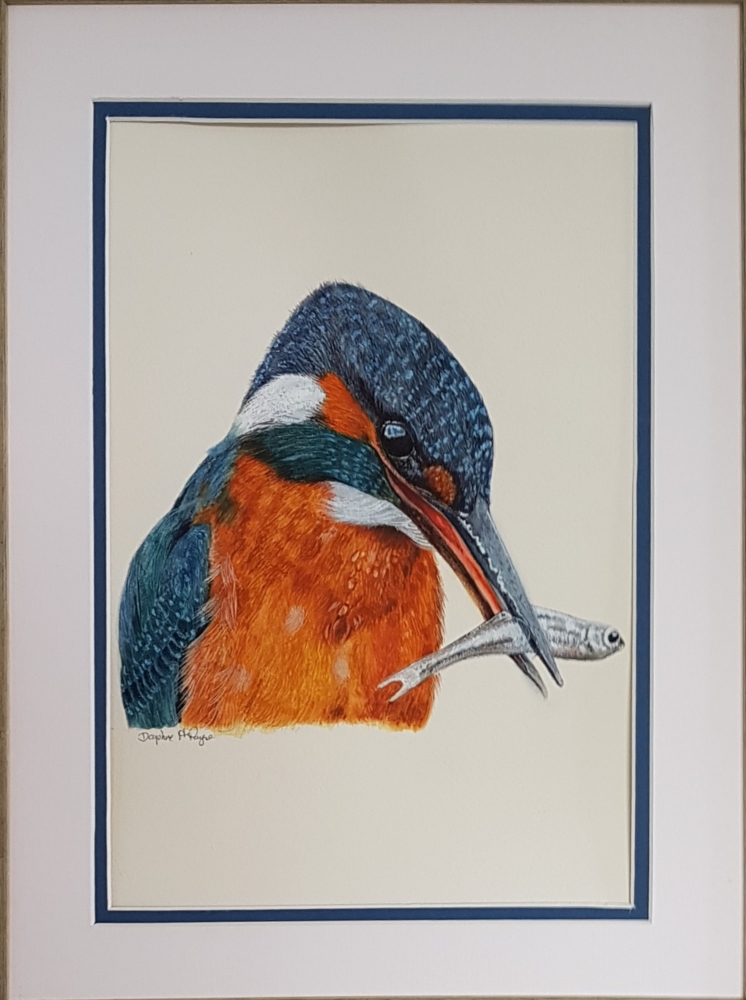 Description
An Original Watercolour of a beautiful KingFisher with his or her Tea. These amazing birds are very shy, keeping to the quiet brooks and streams. only seen as a flash of electric blue and orange as they dive for fish into the water with a splash.
Painted as a Fine Detail Watercolour with a 00 brush. using Professional Winsor & Newton Artist paints on St Cuthberts Mill Saunders Waterford 300gsm paper. It comes with it's own 'white' and 'cobalt blue' mount, ready for you to frame. [I've shown it in a frame in the gallery so you can see how good it looks on a sitting room wall.]
Size of actual painting 31cm x 21cm with mount 40cm x 30cm.All measurements are approx.
Dimensions
Actual painting 8.5" x 12" with mount 12" x 15.75"
Style
Realistic and photographic

Other listings from Daphne Payne