Posted on 2023-11-18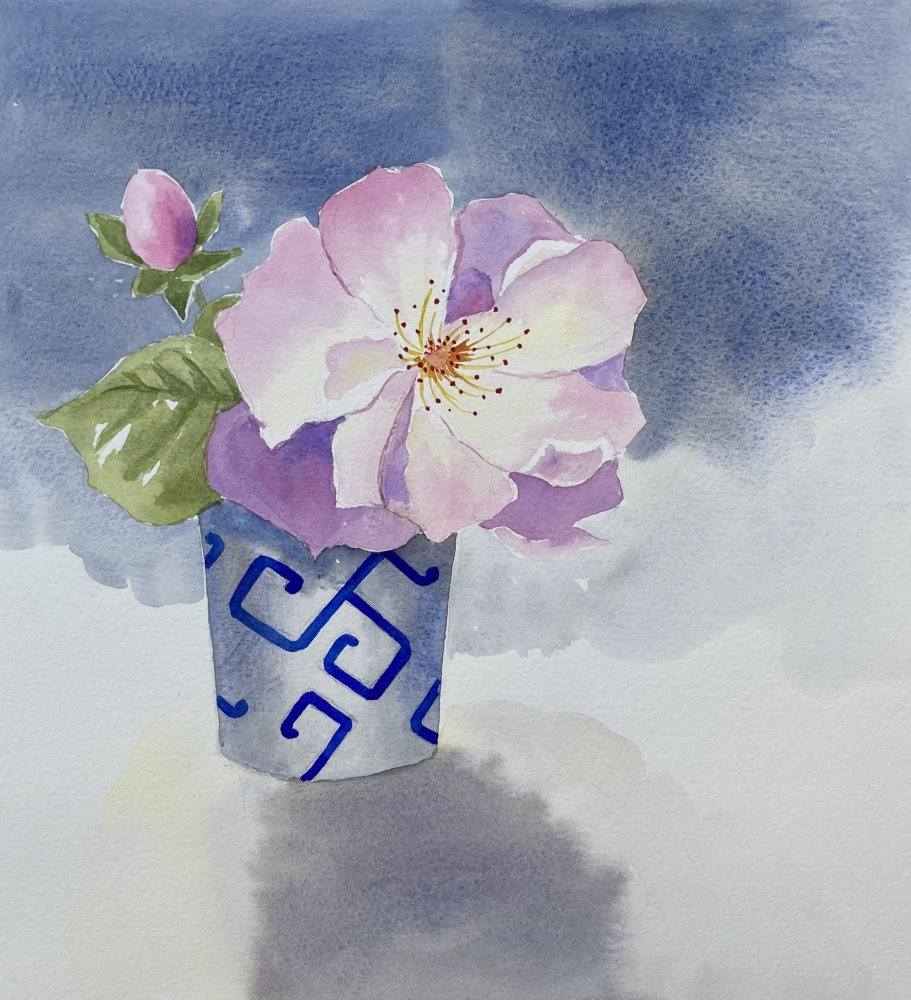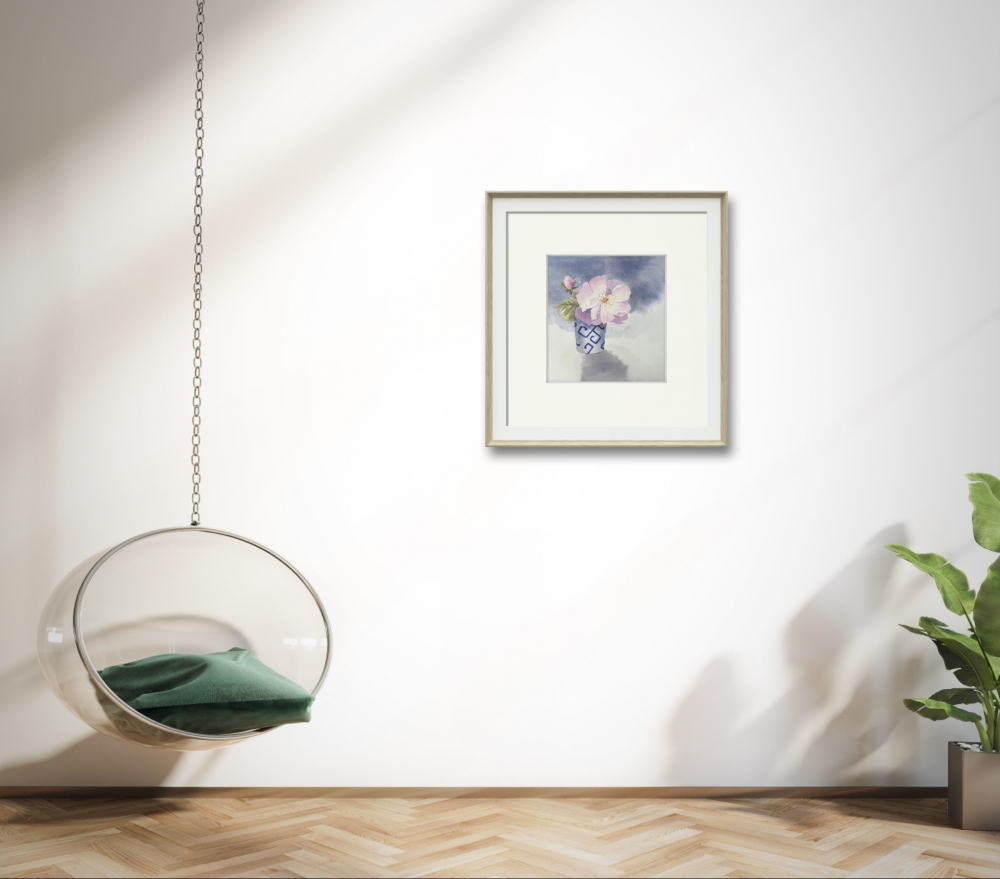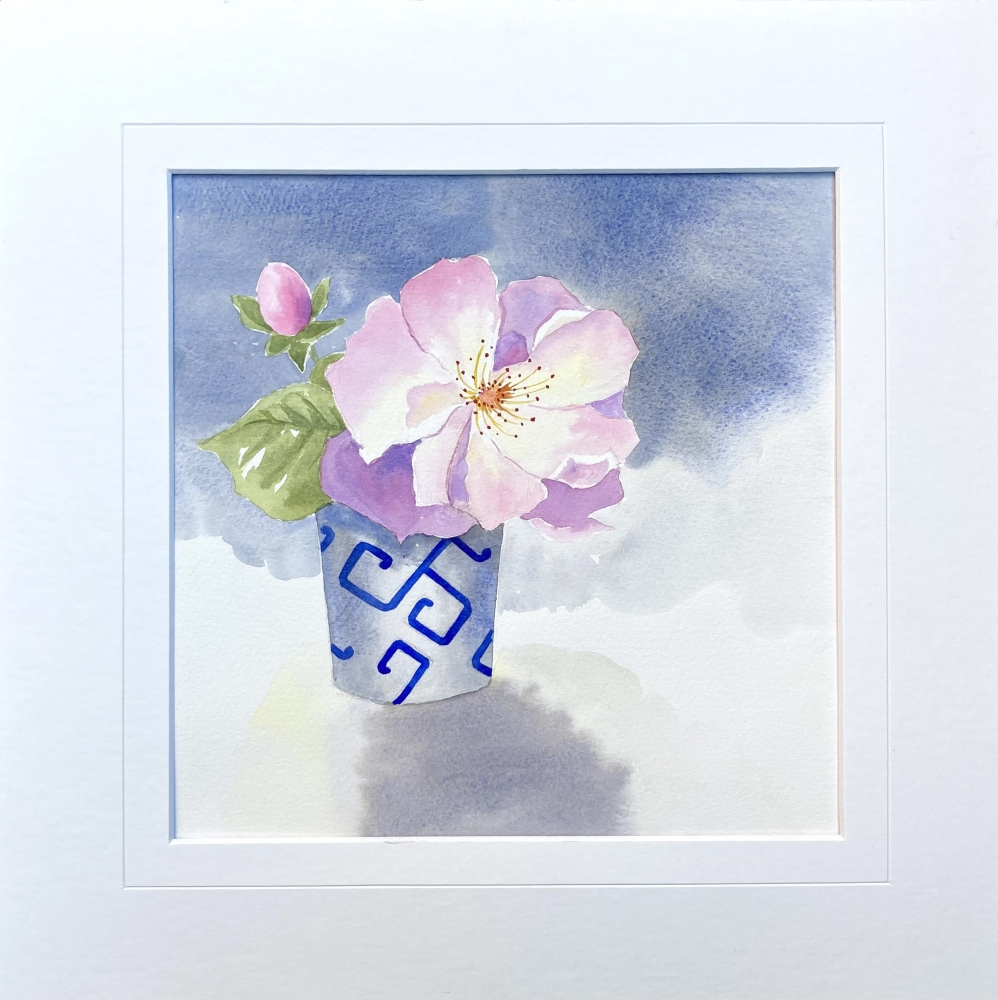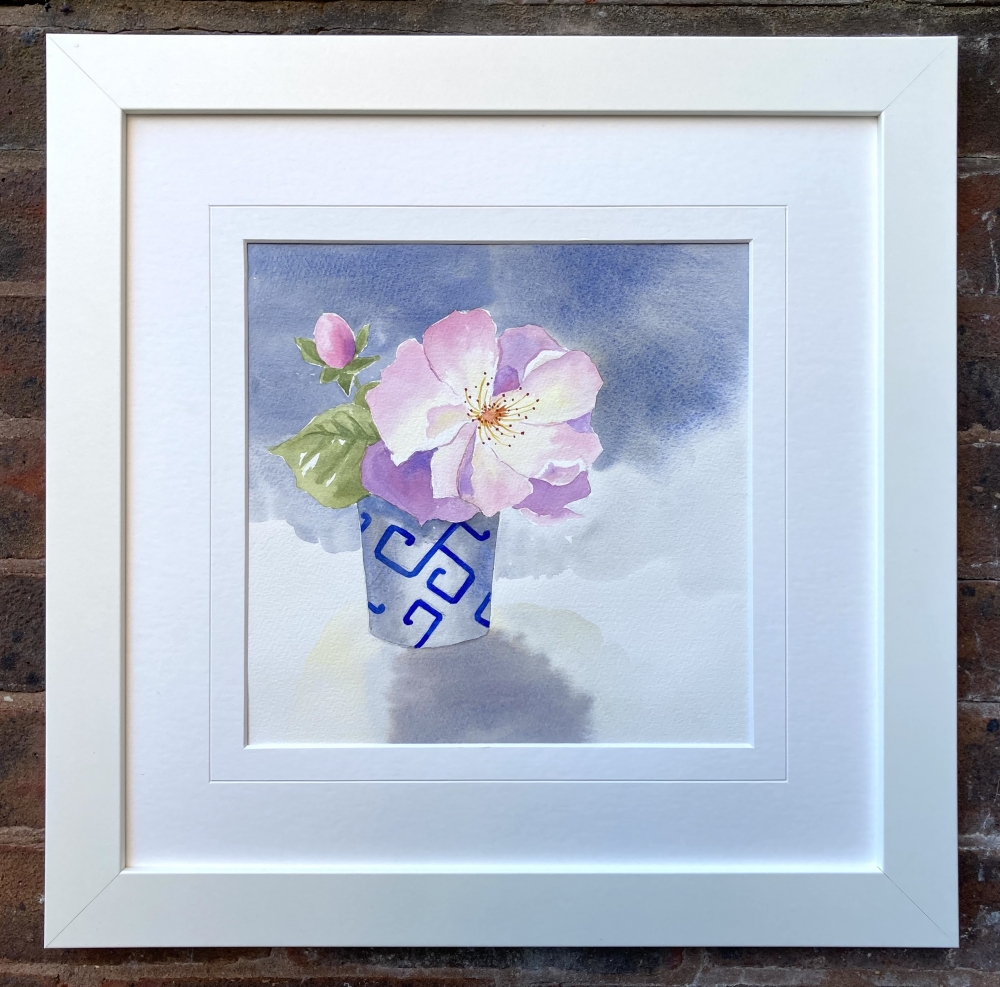 Description
These beautiful pink dog roses are in a ceramic blue and white pot contrasting against the grey background and cast shadow. A pretty picture to liven up any wall.
The artwork which measures H30.5cm x W28cm comes with an archival mount and backing board that is 40cm x 40cm to fit easily into a readily available frame of this size.
This original painting has my signature on the front and includes a signed Certificate of Authenticity. Winsor & Newton watercolour paints 300gsm, cold pressed, acid-free, watercolour paper.
The artwork is also shown with a frame but this is for illustration purposes only. The room simulation photo may not represent the actual scale of the painting - check the dimensions given here.
Dimensions
H40cm x W40cm x D0.4cm H 15.7" x W15.7" x D0.2"
Style
Classical and traditional

Other listings from Gillian D'Ambrosio