Posted on 2023-11-11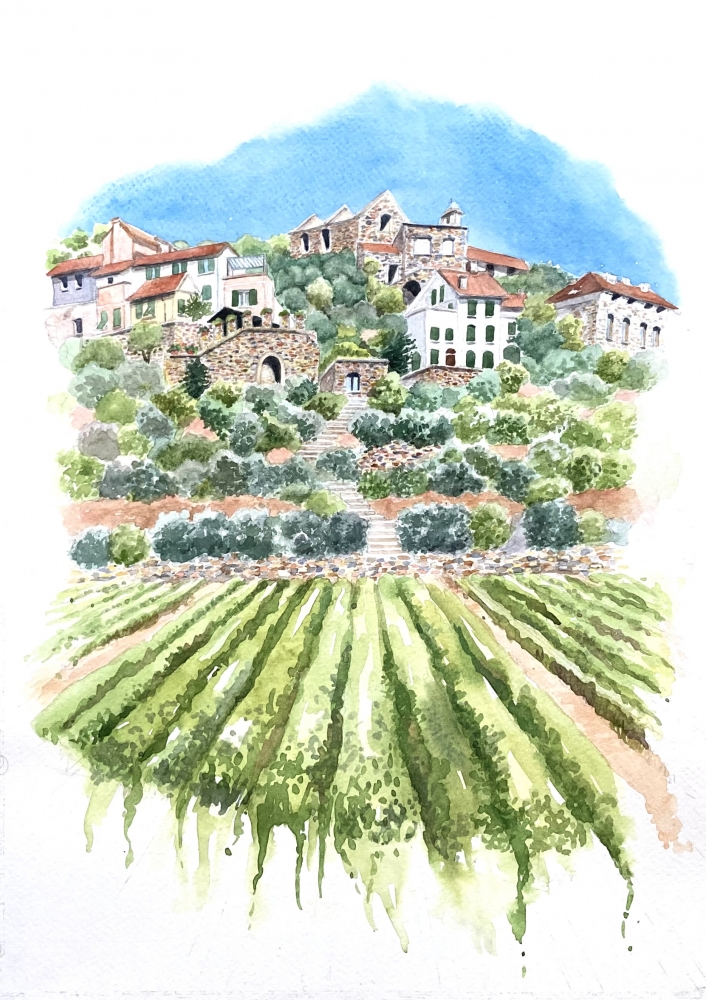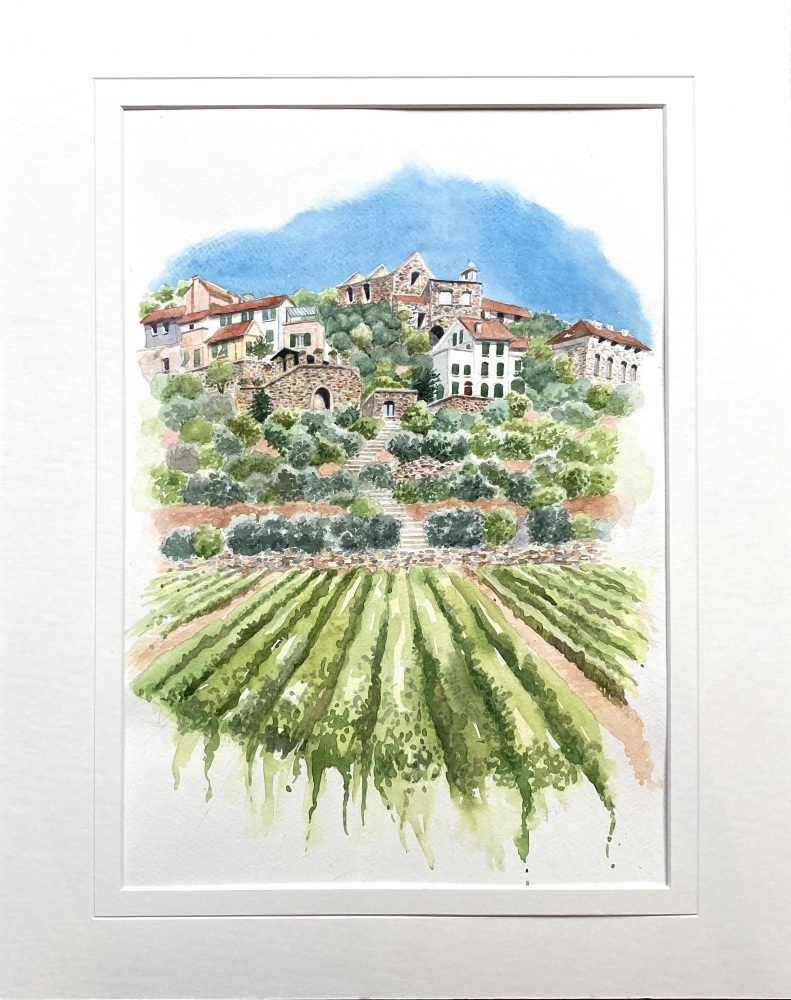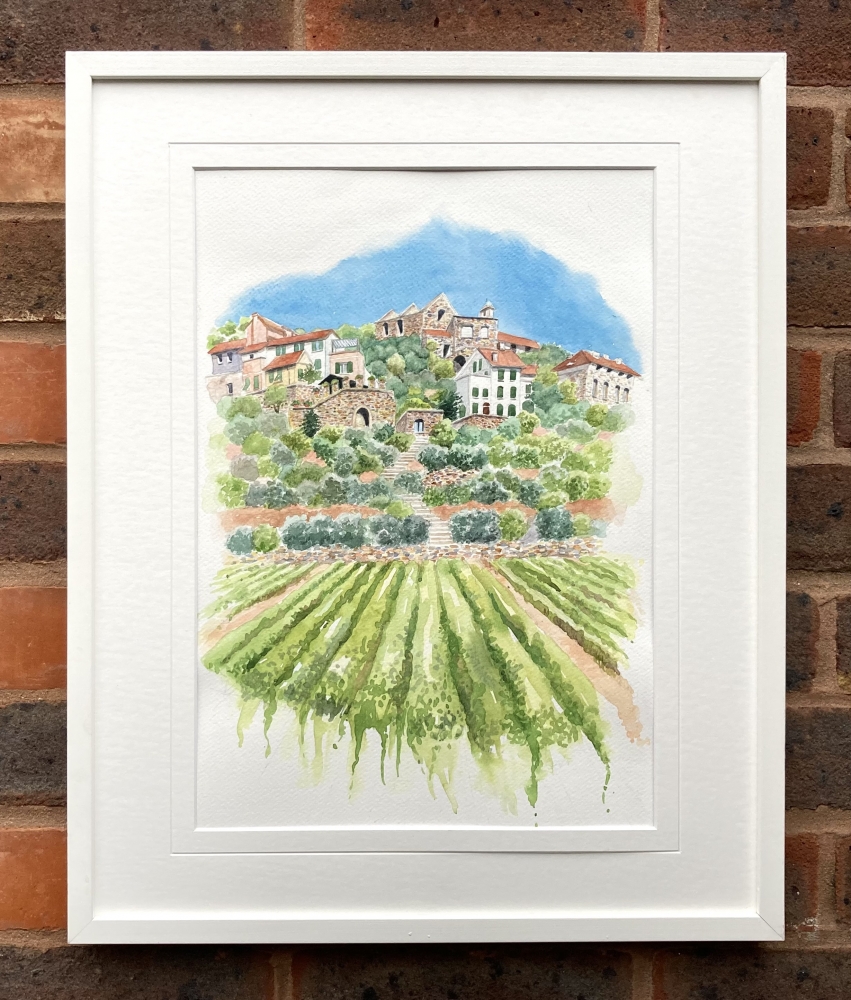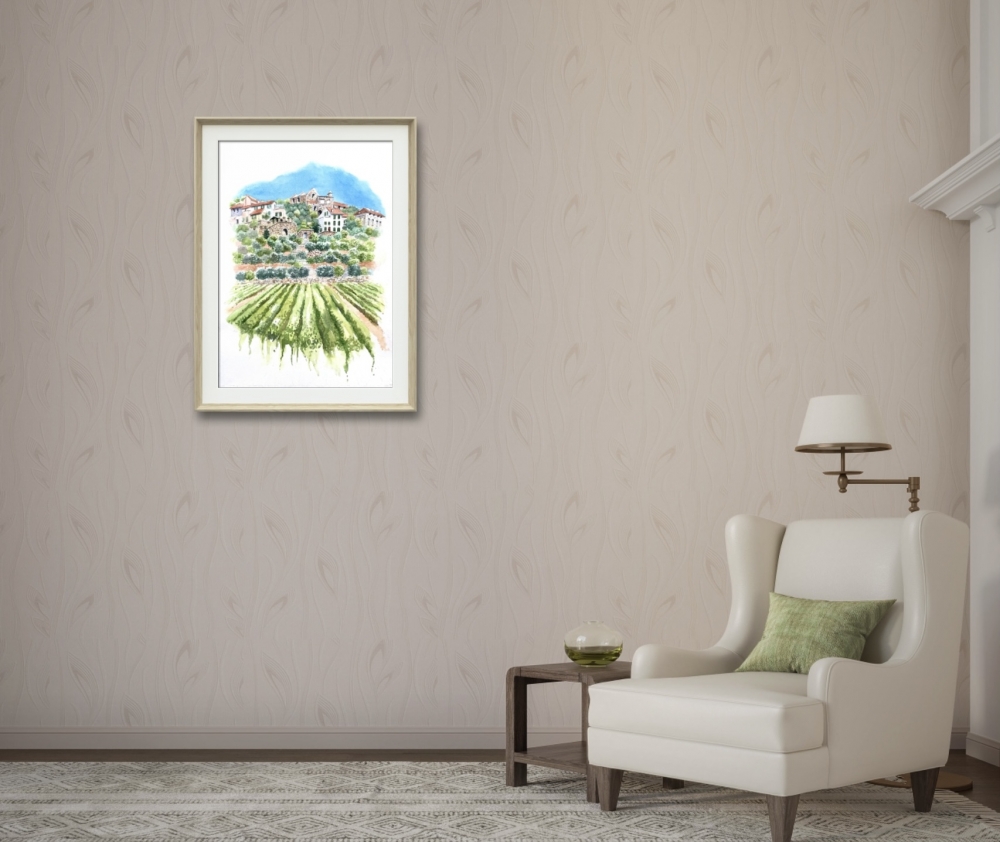 Description
I live near this village on the top of the hill and walk along the road overlooking the basil fields most days. The basil produces a lovely aroma, particularly when the leaves are harvested, several times in the summer, to be sent to make the well known pesto that the area is also famous for.
The painting is Winsor and Newton watercolour paints on cold pressed, acid free, 300gsm watercolour paper. Ready for your own choice of mount and frame, the paper is A3 size as detailed below. The original artwork comes with my signature on the front and a signed Certificate of Authenticity.
The work is also shown with a mount and frame but this is for illustration purposes only. The room simulation photo may not represent the actual scale of the painting - check the dimensions given here.
Dimensions
H42cm x W29.7cm x D0.4cm H16.5" x W11.7" x D0.1"
Style
Stylised & cartoon and illustrative

Other listings from Gillian D'Ambrosio